Like you, my life is very busy and I don't always have the time I need to address my acute schizophrenia personal issues, so I often just talk to my personal therapist, Carl Jung. Sure, he may have died 40 years ago, but that doesn't mean you can't commune with him directly through the new Carl Jung Action Figure. If you ask Dr. Jung a question and focus very, very hard, he will actually give you a response. Sometimes you don't even have to concentrate – he will just start speaking. Often I have to put him in a drawer or something because he's always saying (insert Swiss accent), "For God's sake doctor, help me get rid of this woman." It doesn't warn you on the package, but as we all know, "Invoked or not invoked, Jung is always present."
I only have a limited supply of these action figures and I can't promise that you will get the same results that I did. However, I may be willing to sell you a Jung action figure if you contact me. You can find various other Jung action figures on the internet but these are very special. I have tried them all and only this Jung will provide actual therapy. Imagine a lifetime of therapy – one on one – with the Maestro, himself. You can't really put a price tag on that. Why shell out thousands and thousands of dollars for a Jungian analyst over years (for what will probably prove to be a worthless waste of time anyway) when you can have Carl Jung as your personal analyst? Beware of lookalikes around the web. The case of action figures I have was the only one confirmed by independent, scientific authorities to be the real deal. They couldn't prove it but they did suspect that synchronicity was somehow involved.
Again, I can't guarantee that you will have the same results that I had, but if you stop taking your medication concentrate very hard I'm almost certain this will work for you. Below is a picture that will give you a detailed view of the full-size action figure. Just talking to the picture will not work though – no matter how hard you concentrate. So, go ahead and save yourself a small fortune in therapy and buy the Carl Jung action figure here from the Nautis Project for the low price of $250.00 dollars. Remember, only the Nautis Project has this special version of the Jung action figure so you have to act now in order take advantage of this offer. There is a very limited supply – so order now. But, wait! If you order in the next 24 hours, I will also throw in the very special Sigmund Freud action figure (without special powers, of course). What are you waiting for?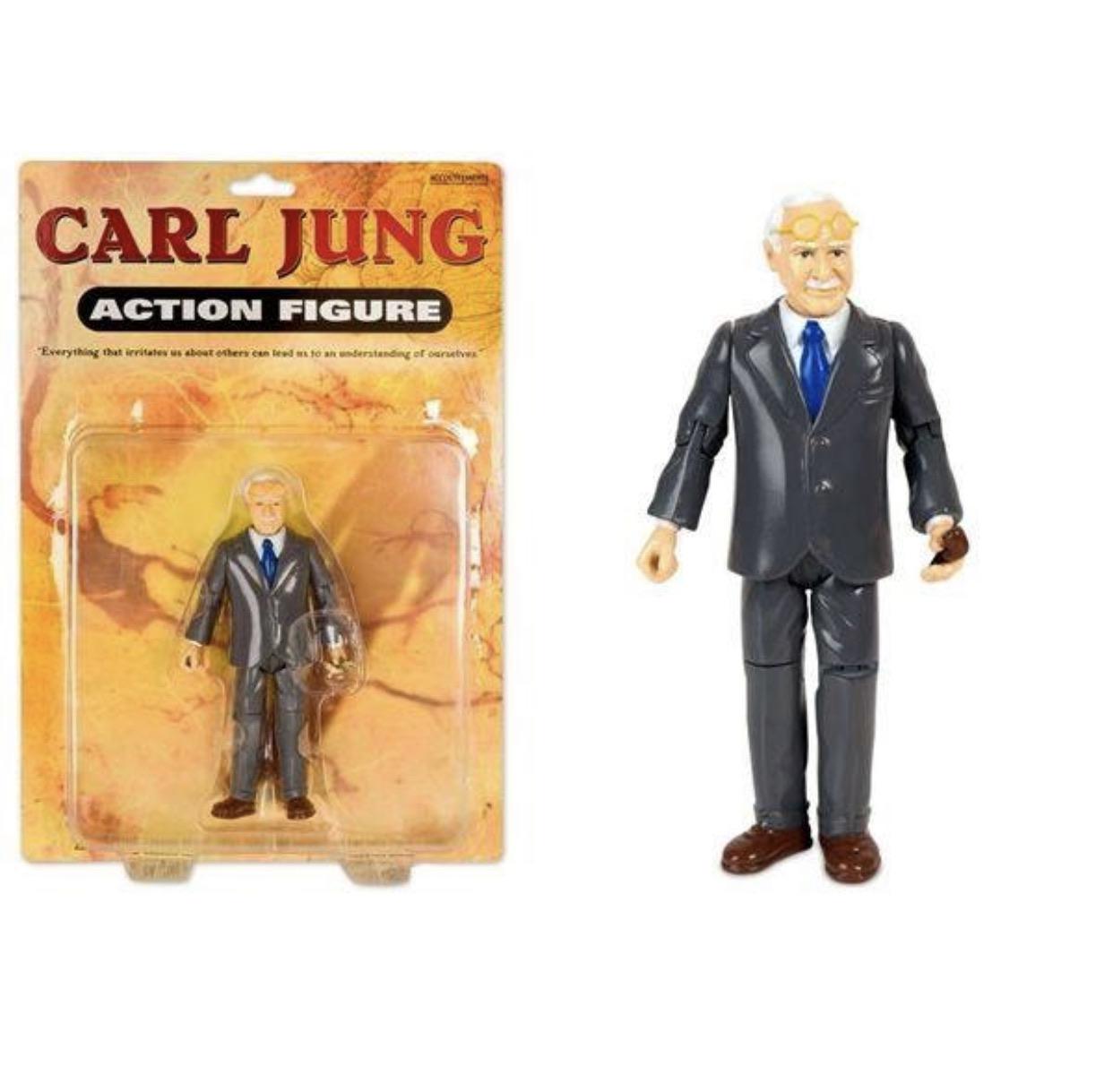 ---
Comments